Neues AddOn EQ2 - Planes of Prophecy
Verfasst: 25. Okt 2017 14:51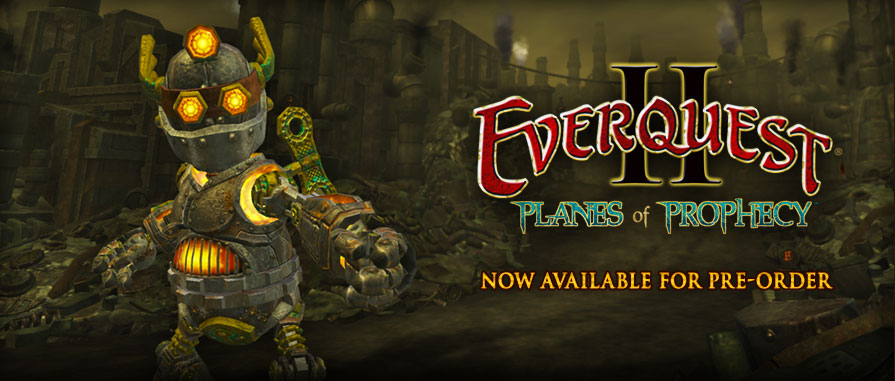 Jetzt vorbestellbar auf:
https://www.everquest2.com/expansion-co ... cale=de_DE
EVERQUEST II: PLANES OF PROPHECY
There is no place as powerful or influential as the celestial realms, the very planes of the gods! It is here fates are decided, prophecies are fulfilled, and realities are remade. Venture deep into these ephemeral lands, forge deific alliances, and harness primal powers as you battle against Lanys T'Vyl and her Tenets of Hate, and thwart their attempt to deliver destruction upon Norrath and the pantheon, alike.
Master your destiny in the
Planes of Prophecy
, EverQuest II's 14th expansion! Experience the wonders of the Plane of Magic. Survive the Plane of Innovation's mechanical dangers and the festering denizens of the Plane of Disease. Master the raging storms within the Bastion of Thunder and the abyssal ebbs in the Brackish Vaults. Repel the searing flames of Solusek Ro's Tower and the Molten Throne!
PLANES OF PROPHECY EXPANSION FEATURES
All new dungeons for Solo, Heroic, and Raid players.
Soulbound Weapons – A new weapon type that gains experience and levels up, increasing in power.
Increased Level Cap – Adventure up to 110!
Ascension Levels – Ascend to level 15.
Mercenary Levels – Your mercenaries can level up to 10.
Tradeskill Levels – Craft up to 110.